Business is growing at inner city village
28 April 2012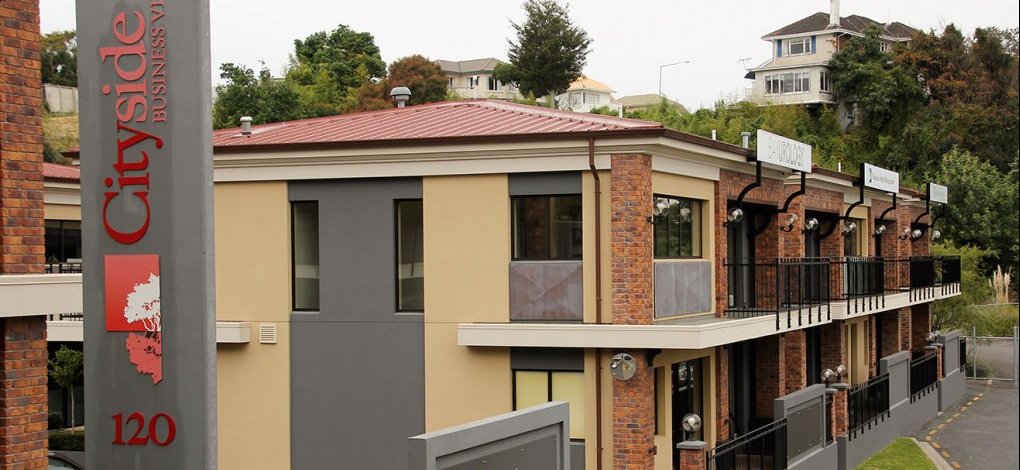 Bay Urology is the newest resident in Tauranga's Cityside Business Village.
Tucked at the bottom of Hamilton Street overlooking Waikareao Estuary, this complex is quiet, but very handy to Cameron Road and arterial routes into Tauranga. Liam Wilson and Andre Westenberg, urologists at Bay Urology, were keen on the location, as well as the flexibility of design to cater for their patients. The developers, JWL Investment Trust allowed significant changes to the interior layout to provide a spacious, quiet location for men, women and children to be seen.
Andre and Liam provide a full urology service for men and women, including assessing and treating prostate problems , incontinence, kidney stones, pediatric problems, and kidney, bladder and prostate cancer.
Bay Urology has been designed to accommodate other health professionals as well, including Continence Nurse Judy Kelly, Sexual Therapist Annie Woodsford and Gynaecologist Bill McCauley. Bay Urology staff Kim and Simone are vital to the success of Bay Urology; both have significant experience in the health industry, and are committed to quality care.
The three-month build was smooth and bang on time, and the developers were flexible, even when the urologists made changes during the build. Parking, easy access and a quiet location within the complex has helped to make the rooms a hit with patients. With scope for more businesses yet, Liam and Andre say Cityside is ideal for other specialist doctors, radiologists, lawyers, accountants or small workplaces.
Cityside Business Village has two finished suites for lease, plus pads are down for four more units. Three have waterfront views and all four offer the freedom to configure each suite to personal needs. That was probably the biggest pulling power for Liam Wilson and Andre Westernberg - and the peaceful water setting.
Bay Urology at Cityside Specialist Centre
120 Hamilton Street
Ph 07 571 2288