Cityside Business Village
Hamilton Street, Tauranga
Cityside Business Village is a boutique office village for a better work environment.
In an age where we are having to spend more and more time at work, there is an increased emphasis on making this part of our life enjoyable, a place where we are happy to be.
Cityside Business Village will provide a narrative for the small office genre, reflecting our need to make the work place more human, less stiffly corporate, and more conducive to getting on with business.
Nestled in it's own valley, centrally located and very accessible, but separated from the hustle and bustle of Tauranga central, it has been designed to provide a relaxing village style environment, where a group of small to medium sized, like minded businesses will develop a strong sense of business community. Pleasantly surrounded by plantings, the development looks across Tauranga harbour, to enjoy beautiful views and sunsets. Car parking has been deliberately locates to the rear of the site to allow the buildings themselves to be incorporated into the park like setting.
The development is constructed from quality permanent material, with architecturally designed bathrooms and kitchens and private balconies for each office. It is surrounded by Italian inspired landscaping, with a combination of grassed lawns and tiled spaces, highlighted by specimen trees and water features. The climax of the development is the central court that runs the length of the development and provides a very pleasant and sheltered green internal environment, as well as being the main circulation route to the tenancies for workers and customers alike.
ARCHITECT
Fabian Douglas & Associates Ltd
BUILDER
Marra Construction

Location
At one end of Hamilton Street is the hustle and bustle of the Strand and at the other end you'll find Cityside Business Development. Set in a quiet valley with views over Takitimu Drive to the Waikareao Estuary. Cityside is perfectly located to enjoy the benefits of downtown Tauranga but in a relaxing village style environment.
Site map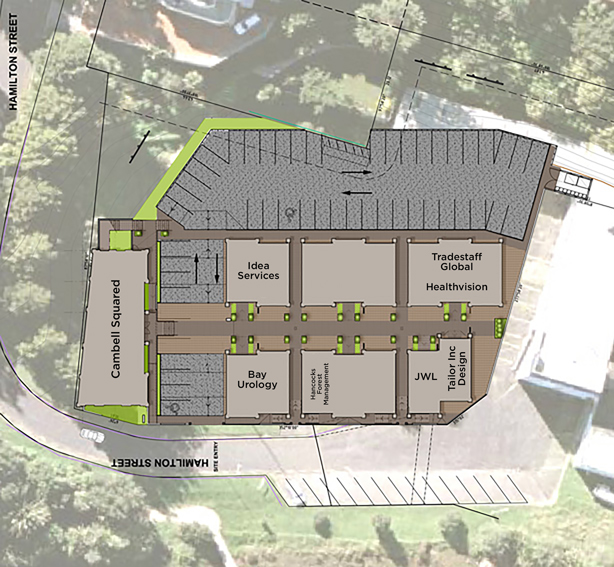 Ground floor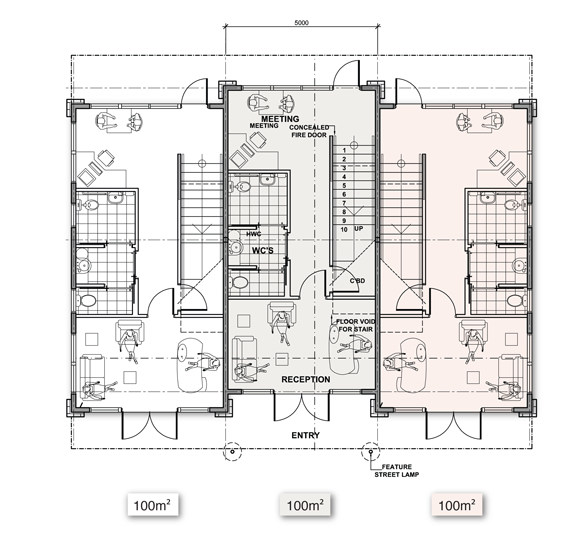 Level 1 100sm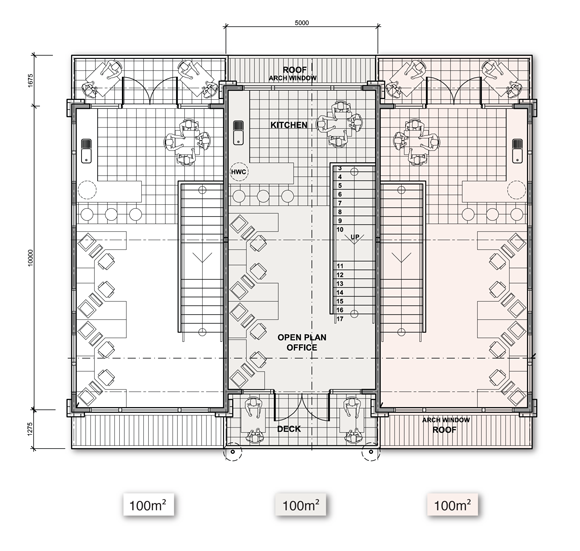 Level 1 200sm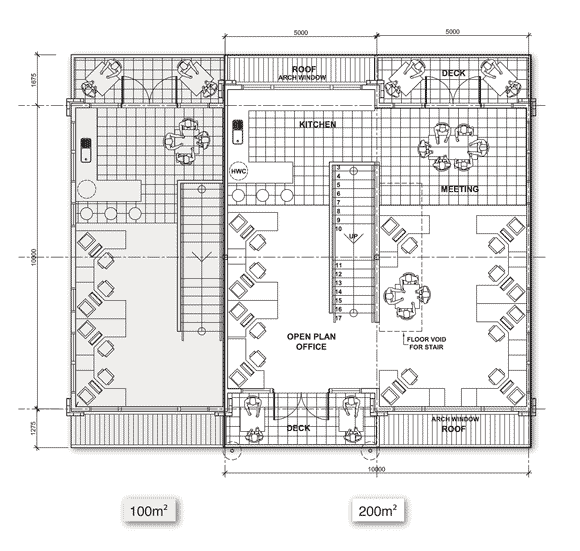 Level 1 300sm