FCO Tauranga opens in the Gate Pa Shopping Centre
18 November 2011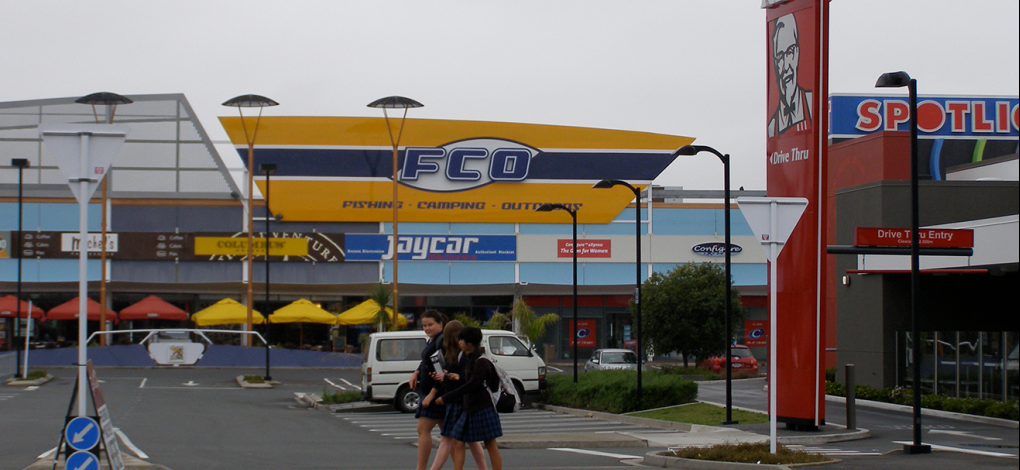 Ray's Outdoors, the largest retailer of its type in Australia, has opened it's doors in the 15,000sq m building constructed alongside Spotlight at the back of the Gate Pa Shopping Centre.
The store here is being called FCO (Fishing Camping Outdoors) because its owner, Queensland-based Super Retail Group, does not believe the Ray's Outdoors brand is well-known enough in New Zealand.
Super Retail Group (SRG), which operates Supercheap Auto in New Zealand, is expanding further into the Kiwi market with the launch of FCO Fishing Camping Outdoors.
The initial $15 million venture will see 10 stores opened across the North Island this year with a specific focus on fishing, camping, tramping, boating, kayaking and outdoor apparel. It's first three stores opened earlier this year in Manukau, Whangarei and New Plymouth.
SRG's decision to launch the outdoor leisure brand was made after several years surveying the market and observing that there is no shortage of outdoorsy pursuits to be had in New Zealand.
SRG had already achieved considerable success here with Supercheap Auto's 43 branches across the country.
Fishing Camping Outdoors had been created exclusively for the New Zealand market by fusing SRG's two leisure businesses in Australia – Ray's Outdoors and BCF Boating Camping Fishing. The stores will provide a broad base of outdoor leisure products but we will aim to lead the market in camping, fishing, kayaks and value outdoor apparel.
FCO will stock a variety of brands, such as Merrell and Goldcross Cycles, as well as its own house label, with a range extending to barbecues, outdoor furniture, boating accessories and luggage.
August 2011 SRG announced A$1 billion in sales for the year to date, and a 46 percent increase in post-tax net profit to $55.6 million.