Northern Quarter
45 The Strand,Tauranga
The Northern Quarter - architecturally designed office and hospitality spaces for rent in Tauranga CBD that are flexible to suit your business needs.
For Lease
Boasting 5,500m2 of new and innovative office and hospitality space for rent, that connects you to the Tauranga waterfront, safe underground parking, including bike spaces, is only part of the appeal of the Norther Quarter.
‍
Architecturally designed, focusing on natural light and connectivity, the Northern Quarter has everything you need in a hospitality and office space. Aiming for the 5-star Green Star rating highlights the thought and detail gone into this project and we can't wait for you to experience what we have created for you.
View the website here.
ARCHITECT
First Principles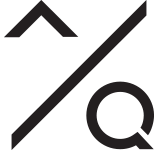 Location
Positioned between Harington Street and Hamilton Street with an entrance via The Strand , this new eco-building is placed in an ideal, central location in Tauranga CBD.